My name is Jamie, and I'm a graduate from UCD with a first-class honors in Physiotherapy. I'm currently in my third year of the Jameson Graduate Programme on the marketing team with Pernod Ricard USA in NYC.
As I said, I studied physiotherapy in college and during that time through involvement in college societies and numerous personal business ventures I developed a passion for marketing and sales. At the time my close friend and now graduate from the Jameson Ambassador programme, James Atkinson, was working as a Brand Ambassador in Thailand. From seeing his day-to-day work life, I was instantly sold on the idea of becoming a Brand Ambassador and applied within a year. As fortune would have it, I was selected to be a Brand Ambassador in 2015 and was sent to spread the word about the world's leading Irish whiskey in the largest whiskey market in the world, India.
In India, representing a globally-recognized brand like Jameson was nothing short of incredible. The country annually accounts for 47.1 % of the world's consumption of whiskey, so you're never short of people avidly interested in the message you're spreading about Irish whiskey. Aside from this, Jameson and Irish whiskey as a category is relatively new in India and as such, the room for growth is huge. That potential saw me take control of Jameson on digital media, 3000 + attendance events and numerous radio and newspaper interviews. As such, if you want to grow your skills as a marketer and you want to do it fast there is no better place than an emerging market like India.
It was with a heavy heart at the end of 2016 that I moved from India to Boston to take up my next adventure with Jameson in the USA. As the United States is by far and away one of the biggest markets for Jameson, this provided new challenges for me to overcome, including working across 6 markets all whom have different requirements. It also offered me the opportunity to work across all our brands, such as Jameson Caskmates & Jameson Black Barrel, which, in its own unique way. challenged me to approach my events and marketing strategy in a different light, as each of our brands has its own unique story to tell. From working on drinking buddies to organizing an American Football game between our beloved bartenders in the famous Jets stadium, it has been an incredible year in Boston.
Now as I enter my third year with Jameson, I look forward and relish the chance to work as part of the brand team. I will get first-hand experience on how we as a company plan to sustain and accelerate Jameson's growth in one of the most exciting markets in the world. While the change of setting and responsibilities is something that is a constant challenge in this job, it all comes back to the age old saying of "nothing ventured nothing gained". This keeps me excited about what is to come.
@jamesongraduateprogramme
@jamesongradprog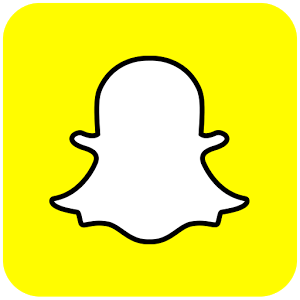 @jamesongradprog