Pathways
Free online learning
Get the insights and skills you need to shape your career journey. Learn directly from industry experts and young professionals with videos, quizzes and real-world activities.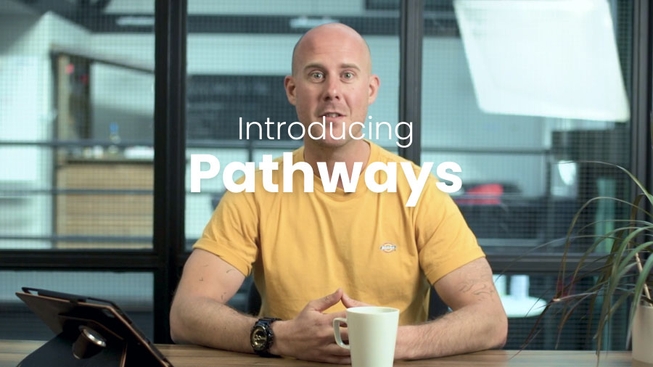 Move your career journey
forward
Pathways help you to boost your skills and knowledge, so you can be confident in choosing the right career path and creating strong applications.
Interactive
With videos, quizzes and real-world activities
Insightful
Delivered by recent graduates and industry experts
Tangible results
Use insights and examples to make your applications stand out
What people are saying about
Pathways
Quality of content
Average score
Lydia
How to boost your commercial awareness
I've done two of these pathways now and have to say the standard is really high - thank you very much!
Beena
How to write a convincing cover letter
It is really useful.
Bilal
How to generate new career ideas
Refreshing and well presented.
Real people with
real experience
We have teamed up with inspiring young professionals who are excited to share their wisdom and insights with you.
Frequently asked questions
A Pathway is a short training course that includes videos, quizzes and activities.
How long does it take to complete a Pathway?

Each Pathway is different in its estimated completion time, ranging from 10 to 60 minutes. Your progress is automatically saved. You can use any activities in the Pathway as the foundation for further work to boost your applications, which will required additional time.
What do I get for completing a Pathway?

Pathways are a great opportunity to learn new knowledge and skills. All the attached resources are free and can be used for further personal development to help you boost your applications.
Do I need an account to access Pathways?

Yes. You will need a gradireland account so we can save your progress. You will be prompted to log in or create an account when selecting a Pathway.