We want to help create a future we can all look forward to. So we're hiring the forward-looking people who can help make our vision a reality. We offer the security of an iconic Irish company along with the exciting possibilities of an organisation that lives and breathes change. To those who think independently, who take initiative, who embrace innovation, we say this: join us.
About Bord na Móna
At Bord na Móna we want to help create a brighter future where Ireland has reached net zero. We deliver clean energy, carbon storage and resource recovery solutions for Ireland's greener future. Climate action starts with changing mindsets. We've redefined our role in tackling the challenges posed by the climate crisis. We take tangible action at scale, helping to inspire change and meet Ireland's climate goals. We've changed how we manage our natural assets and created climate solutions that seek to renew our energy, recycle our waste, and neutralise our carbon emissions. We're rehabilitating lands for biodiversity, and we're returning raised bogs to peat-forming conditions so they can store carbon. We're restoring hope for nature, for the climate and for the future.
What are our graduate opportunities?
Bord na Móna is offering graduates a career to contribute towards Ireland's greener future and build a brighter future together. We're looking to develop and support a new generation of ambitious, creative and future focused professionals to progress their careers in areas aligned to Bord na Móna climate solutions focus such as sustainability, climate targets, renewable energy and carbon storage. Bord na Móna will support further educational development through the 70:20:10 learning model. This graduate opportunity is a 2 year programme which will begin in September 2023.
Bord na Móna locations include: United Kingdom, HQ in Kildare, Dublin, Longford, Offaly, Meath, Roscommon etc.
Who we hire:
We need engineers, scientists, researchers, IT professionals, technicians and more.
A passion for constant improvement
At Bord na Móna we are always ready to evolve to meet changing needs. We are continually looking to attract fresh new talent, while making sure we are appreciating and nurturing the talent we already have. We want all our people to have the opportunity to grow and improve with us. We offer financial support for further education, and we are committed to providing new career paths as we continue our journey together.
Our Application Process:
Our systematic, competency-based application process is designed to ensure equal treatment for all applicants.
Screening
We'll screen your CV based on the criteria outlined in the job specification.
Ability tests
Competency tests are conducted to determine proficiency in the skills required. If you have special requirements please contact us as early as possible so that we can accommodate your needs.
Personality tests
Our occupational personality questionnaire gives us insight into how well you will fit with Bord na Móna's values and culture.
On-site exercises
For certain roles, you must visit one of our assessment centres to test core competencies. Tasks may include:
Case studies
Group tasks
Presentations
Technical exercises
Interviews
Interviews are focused on reviewing your past experience to determine competency — but they are also an opportunity for us to get to know each other. You may be asked to prepare a presentation. We recommend that you thoroughly research the requirements of the role and Bord na Móna as an organisation before your interview.
The benefits
Our employees enjoy a range of benefits as they build dynamic, challenging and rewarding careers.
Equality, Diversity & Inclusion
Equality, Diversity, and Inclusiveness (ED&I) is core to us and our purpose is to create and provide an equal, diverse, and inclusive environment where colleagues bring their whole self to work, allowing them to have a great sense of pride in working for an employer that promotes ED&I. We recognise and understand the importance of having an equal, diverse, and inclusive organisation and we strive to create a culture of inclusion, mutual respect, and equal opportunities for colleagues. We encourage our colleagues to embrace the values of equality, diversity, and inclusion.
We have established an ED&I Steering group, comprised of a number of colleagues from across the company, each playing a key role in communicating our colleagues' views, communicating any ongoing company developments within the ED&I space internally and inputting in the design, development, and implementation of the ED&I strategy at Bord na Móna.
The Senior Leadership Team at Bord na Móna completed an inclusive leadership training programme and are fully committed to embedding equality, diversity, and inclusion within the business, ensuring that everything we do, and the manner in which it is done, makes reference to and considers the impact upon our equality objectives. We are focused on incorporating ED&I in all aspects of employee life cycle including recruitment and selection, training and development, performance, and talent management.
We have received both Bronze and silver accreditations in the past 12 months and we have engaged with the Irish Centre for Diversity (ICFD) in working towards achieving an Accreditation-gold standard, in the next 24 months.
The first ERG- Mental Health Ambassadors (MHA) group was launched in October 2021 as part of International Mental Health Week in October and additional ERGs will be developed in due course. We have partnered with IBEC to train our people managers on mental health wellbeing and this training commenced in June 2022.
In celebration of EU Diversity month, on 27th May 2021, we signed the Diversity Charter Ireland. We are delighted to have 25 different nationalities currently working in Bord na Móna, further showing our commitment to ED&I
People Development
We believe in lifelong learning. Employee training programmes include:
Supervisory management training
Leadership development
Coaching for managers
Retirement planning
Financial support for Education
Financial support for further education is available to all employees who have been with us for six months or more.
Employee assistance programme
We provide confidential counselling services to help with:
Family issues
Work issues
Emotional concerns
Relationship difficulties
Financial issues
Legal issues
General information queries
Health & Wellness programme
We take a holistic approach to the wellbeing of body, mind and spirit through simple everyday activities. Our Health & Wellbeing programme focuses on themes of general health, physical health, nutrition and workplace health & safety, and offers a diverse range of initiatives and support measures, including our Digital Gym, Health and Wellbeing Expert Talks, our Mental Health Ambassador Programme and flu vaccination for all colleagues.
Cycle to work scheme
We participate in the cycle to work scheme which offsets the cost of cycling equipment against your tax liability.
Staff discounts
All employees can avail of discounts on these products and services:
Bord na Móna Recycling
Fuel products
Horticultural products
Professional Memberships and Subscriptions
We fund subscriptions for work-related professional bodies.
Tax-saver Commuter Tickets
All employees are eligible for tax-saver commuter tickets from Dublin Bus, Iarnród Éireann and Luas.
Pension
Members of the Bord na Móna Defined Contribution Scheme (Bord na Móna DC Scheme) enjoy matched pension contributions from the company which are invested into your retirement account. The Bord na Móna DC Scheme is facilitated online, giving members instant access to and control of their pension plan.
A Death in Service Benefit is paid for by the company and covers all members of our occupational pension scheme.
VDU Scheme
As part of our Health and Wellness programme we offer a VDU scheme. If glasses are required for VDU use, Bord na Móna will reimburse the employee to cover the cost of the eye test, and allocate a contribution towards the glasses prescribed. This allowance is available every two years.
Employee Health Screening Programme
We offer an Employee Health Screening Programme for all employees every 2 years, to help with:
Identifying pre-existing problems
Assessing individual risk factors for disease
Providing lifestyle recommendations for a longer and healthier life
Awards

Ireland's 100 2023/24
The 100 most popular graduate employers in Ireland, as voted by students.

Student Voted Sector Awards 2023 Winner - Utilities, Energy, Renewables
Student Voted Sector Awards 2023 Winner - Utilities, Energy, Renewables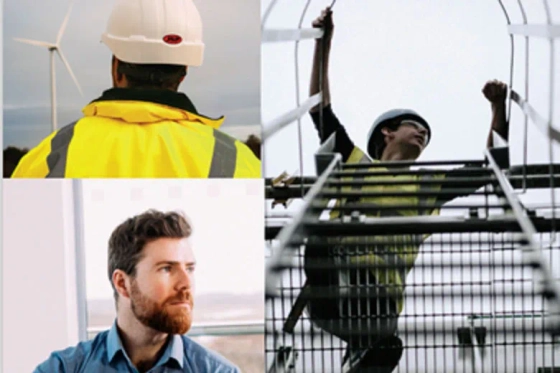 We aren't currently hiring
Follow us to be notified as soon as we post new jobs & opportunities.