Jennifer Fitzpatrick, Financial Engineer, First Derivative
Last updated: 25 Jan 2023, 13:34
After over 3 years with First Derivative, I have made friends for life across the globe, and I am certain that applying to this programme during Final Year was the best decision I ever made.
Advertising feature by:
First Derivative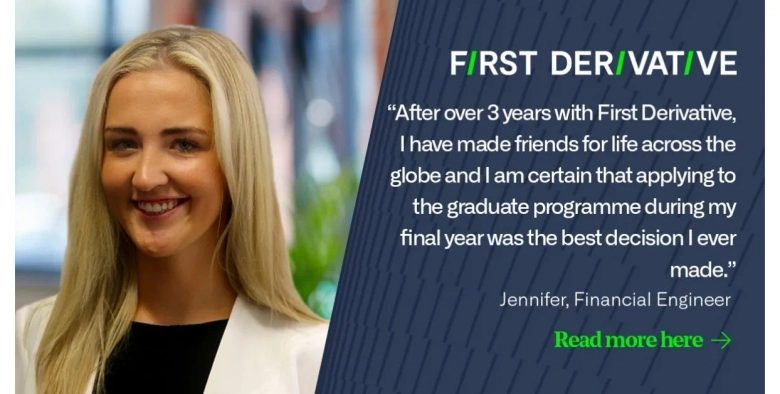 This describes content that has been written and edited in close collaboration with the organisation, which has funded the feature; it is advertising. The content has been written by gradireland editors but the organisation has provided content, contributors and instruction and has approved the content.